Ch. Donmar's Riverdance X Ch. Azygous Cocktails-N-Dreams
Here they are, a little older: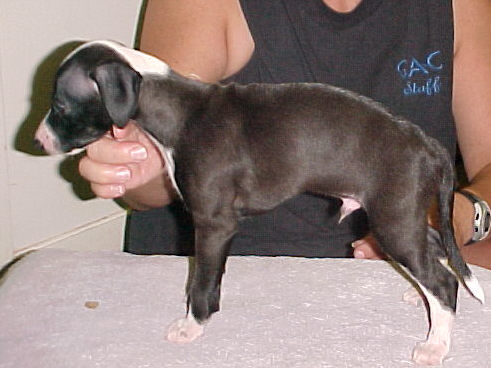 This is Hayden, at about 5 weeks old. He is the biggest of the Andi/Dancer kids. He is seal/white, but a dark seal.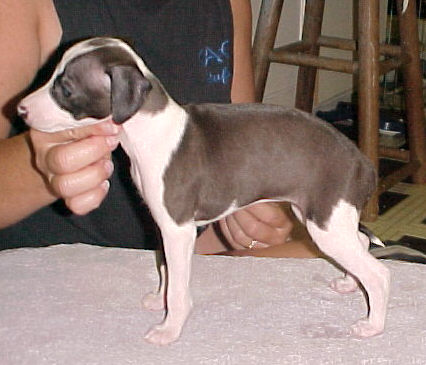 This is Chloe, the smallest of the group. Chloe is definitely seal/white, almost a Tootsie Roll Brown. This is also about 5 weeks old.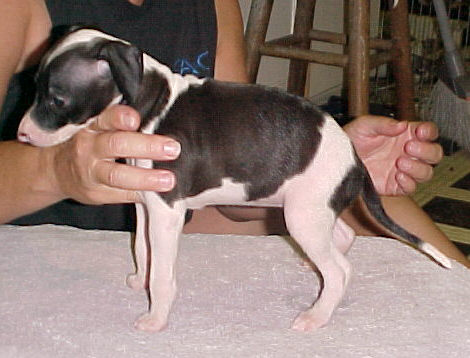 Dory is the littel pig of the bunch. Notice that there is little underline on this kid. She LOVES to eat. She was the #8 puppy that I wasn't sure would live when they were born. Obviously, she is doing GREAT!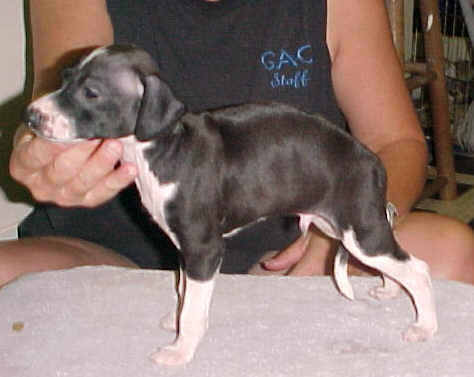 Lance did NOT want to stand still and have his picture made. This was the first time for all the puppies to be "stacked" and have to stand still. We waited until they were tired. Lance is a true black/white boy. Very shiny.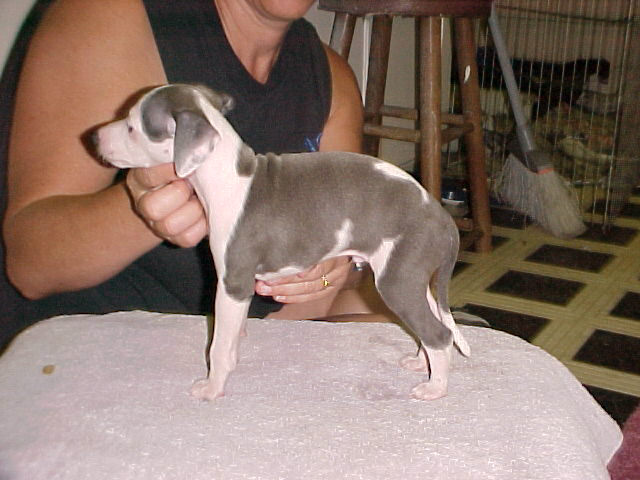 Jasper is a small split face, blue/white boy. The only puppy in the litter that isn't a dark color. I have another picture of his face so you can see the other side, with blue.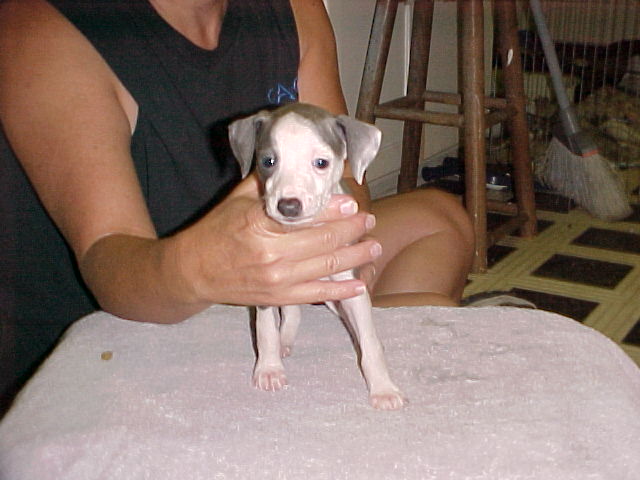 He is so cute, he is the quietest puppy of the bunch. Also, the smallest male.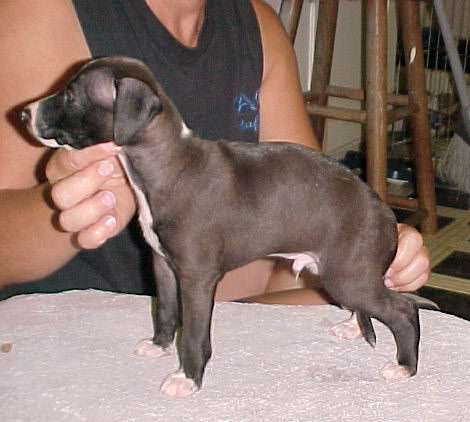 This is Blake. He is a seal/white boy also. He was very tired here, and was probably the best at stacking for me.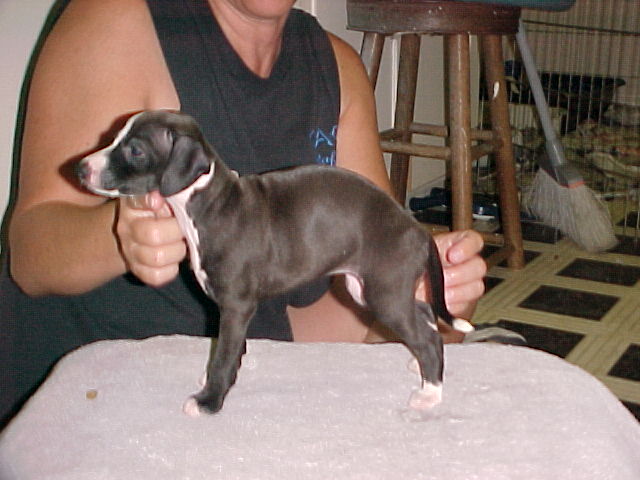 Here's Salem, the seal/white girl. She did NOT want to stand here either. I promise to get better pictures of them within a week or two. This again, was the first time to have to stand still. They aren't experienced at this. : )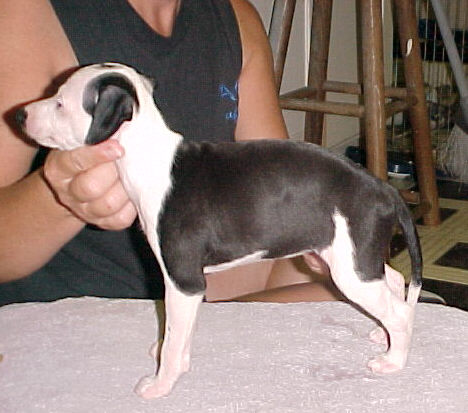 Sabrina is a beautiful, shiny, black/white girl with a split face as well. I have a pic of her face for you too. Her nose is deep, dark black.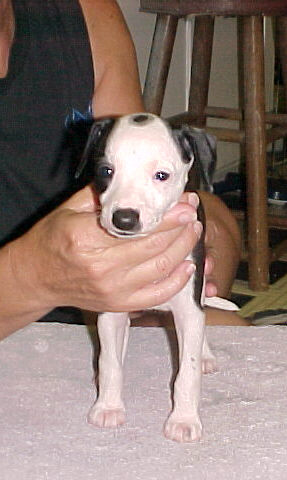 Isn't that a shiny nose???

Hope you enjoyed the puppies at their 5 week mark. They are already 6 weeks old now, so view some random pictures of them below.