JADIS
(Viva Azygous Hundred Year Winter )
Ch. Azygous Blueberries-N-Cream x Ch. Viva's A Wrinkle in Time
Please note! Jadis passed away on May 11 due to an autoimmune disease called Immune Mediated Thrombocytopenia (ITP). Auto Immune diseases are EVERYWHERE in IGs, not just in particular lines. It can hit anybody, anytime. Jadis' last act on earth was to donate blood to the autoimmune study for Italian Greyhounds. We hope that her death can somehow help other iggies in the future. We're very saddened by the loss, she was a beautiful, elegant girl.
Jadis is our nearly all white girl who is a show hopeful at this time. We love her. She should have been a red bitch, but somebody forgot to dip her in the color. She has red spots on her ears, and DARK pigment! Born 1/6/2011, watch for her and her brother, Edmund in the ring next year!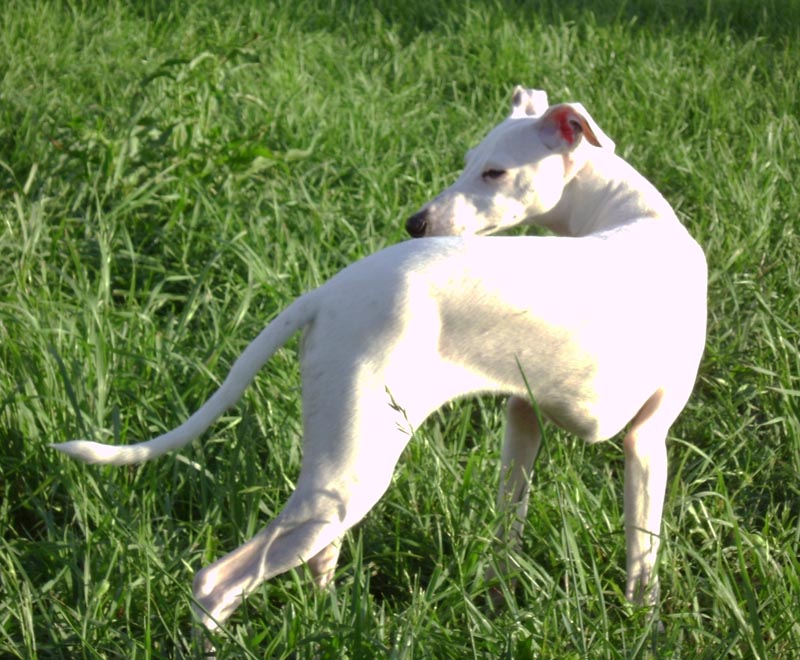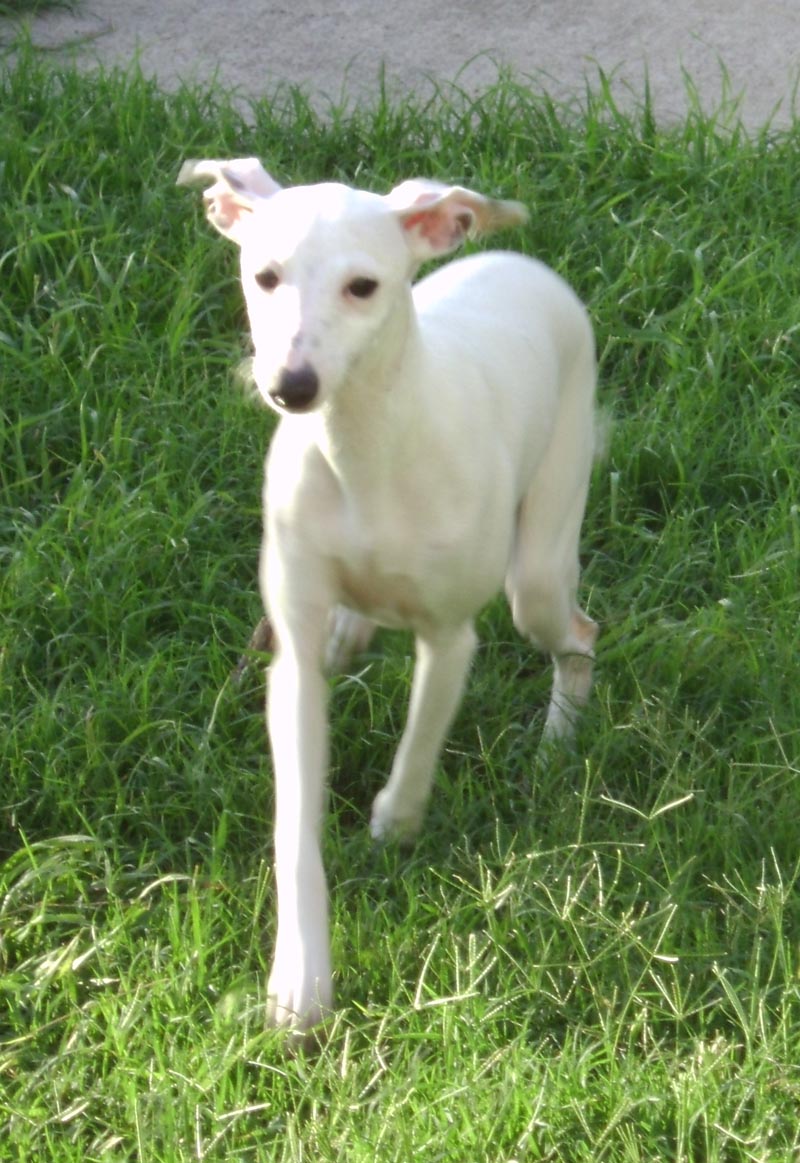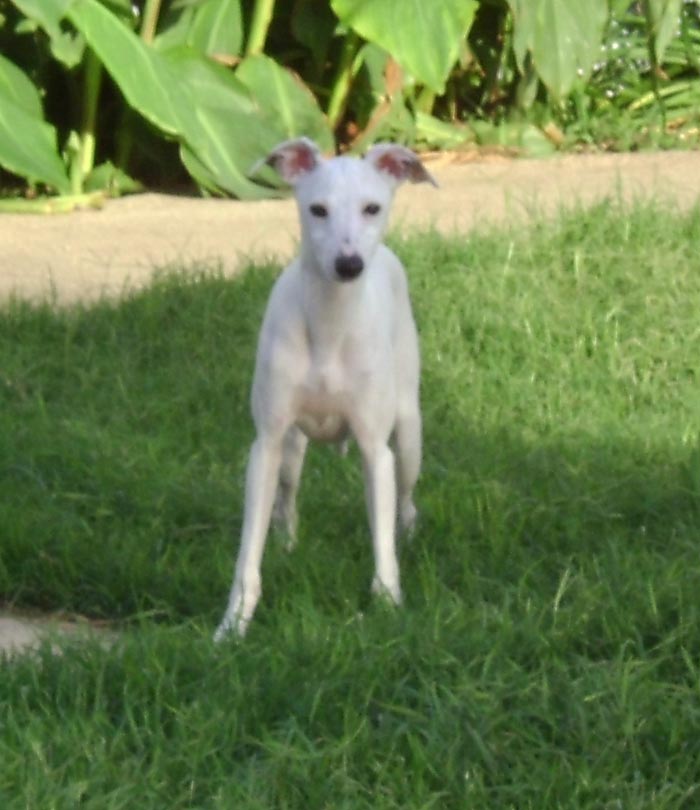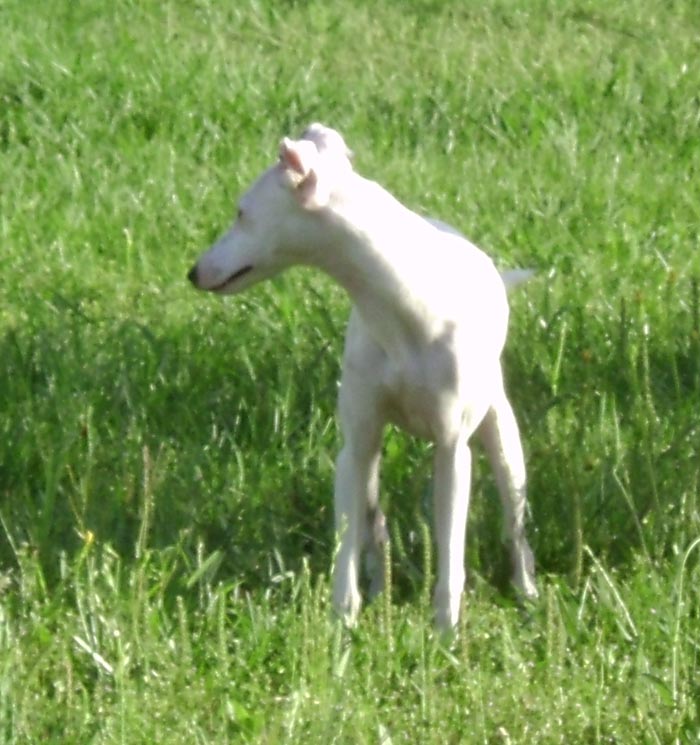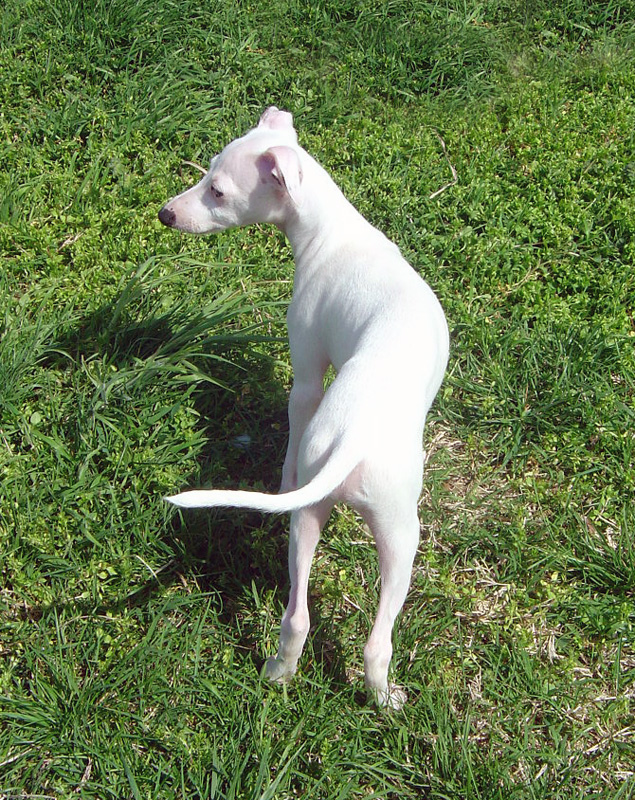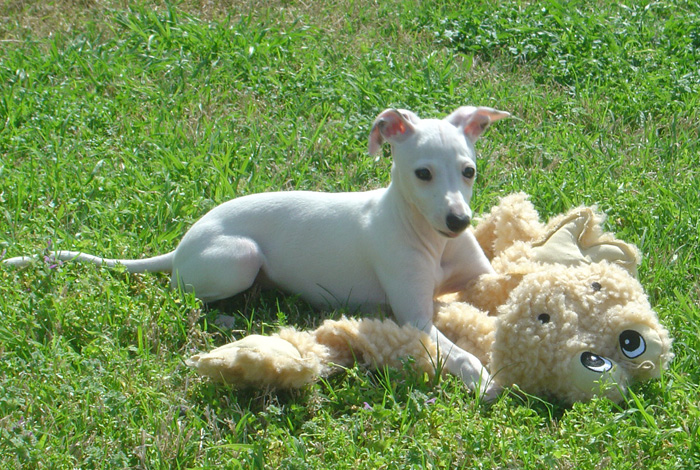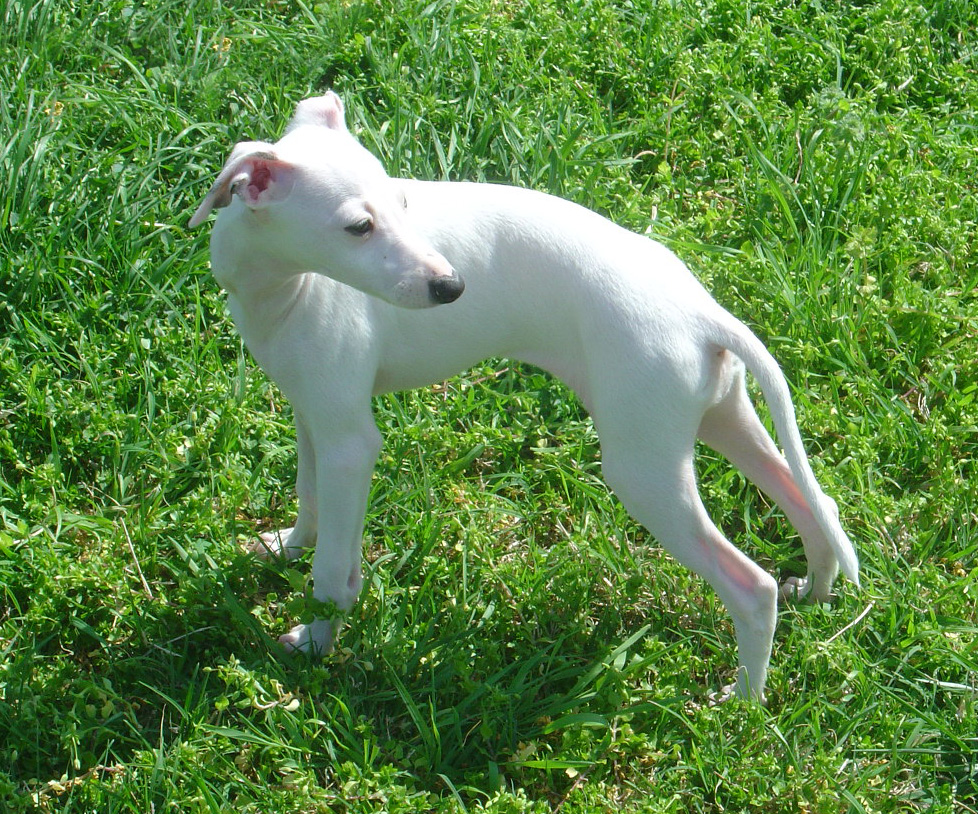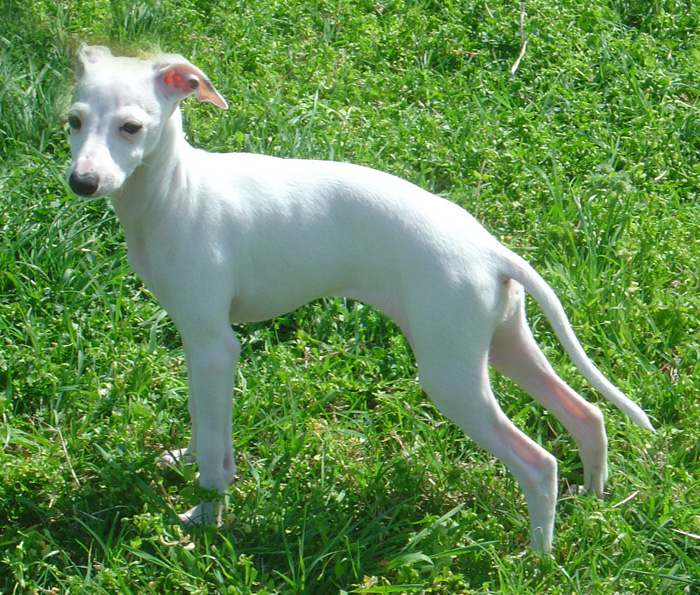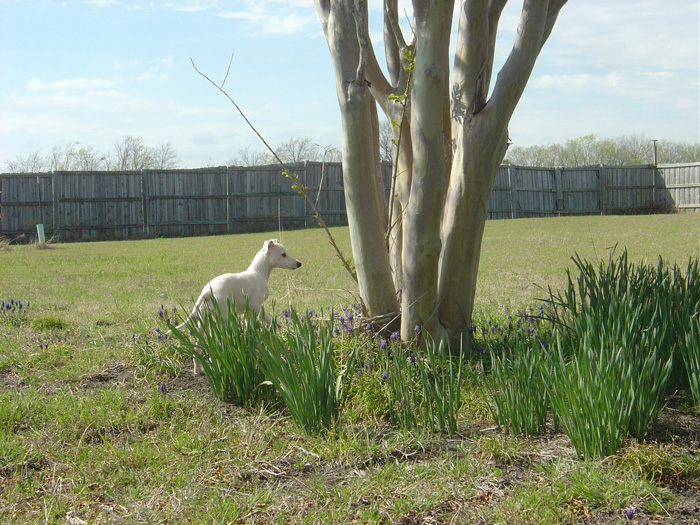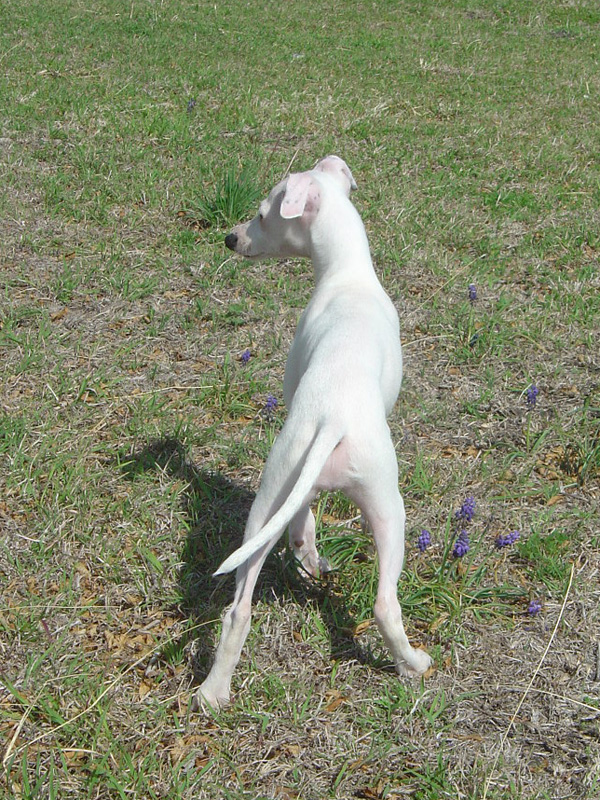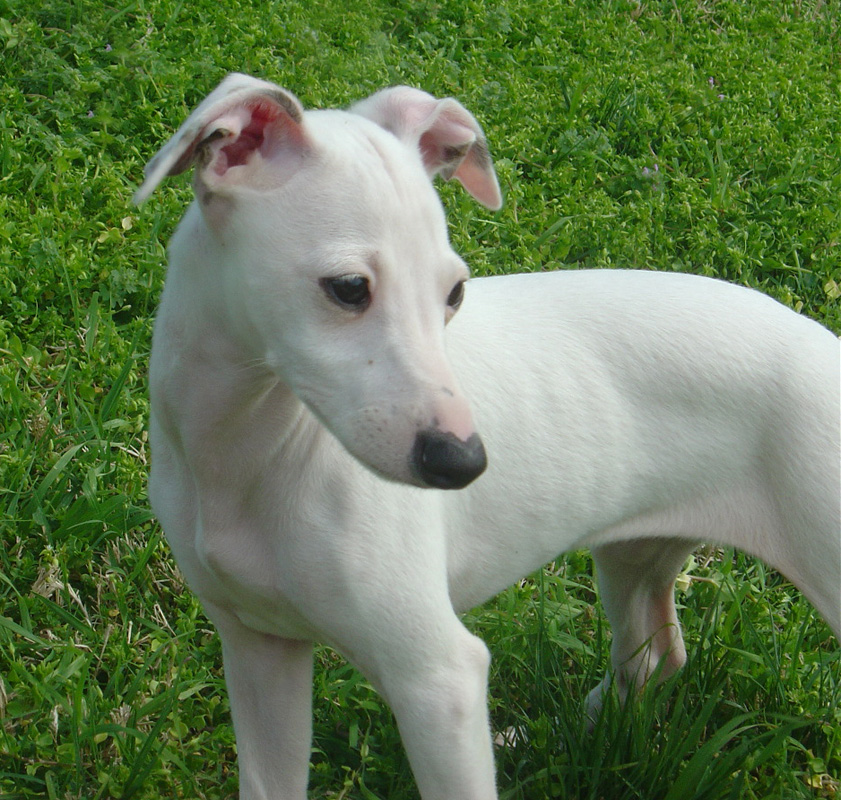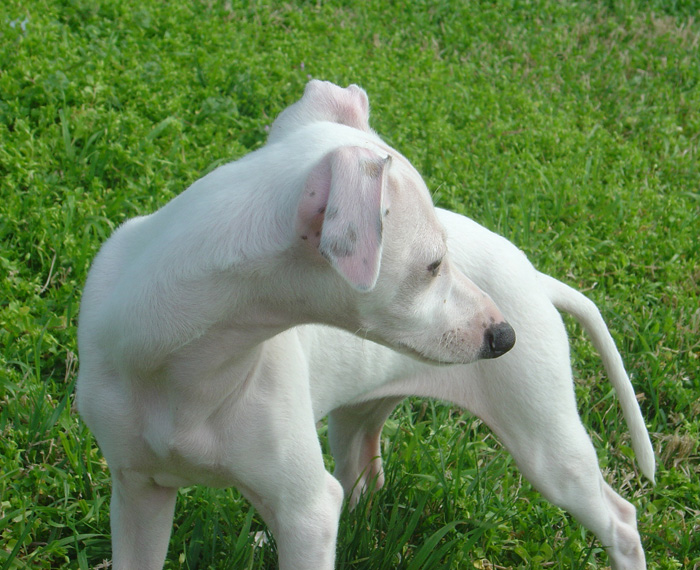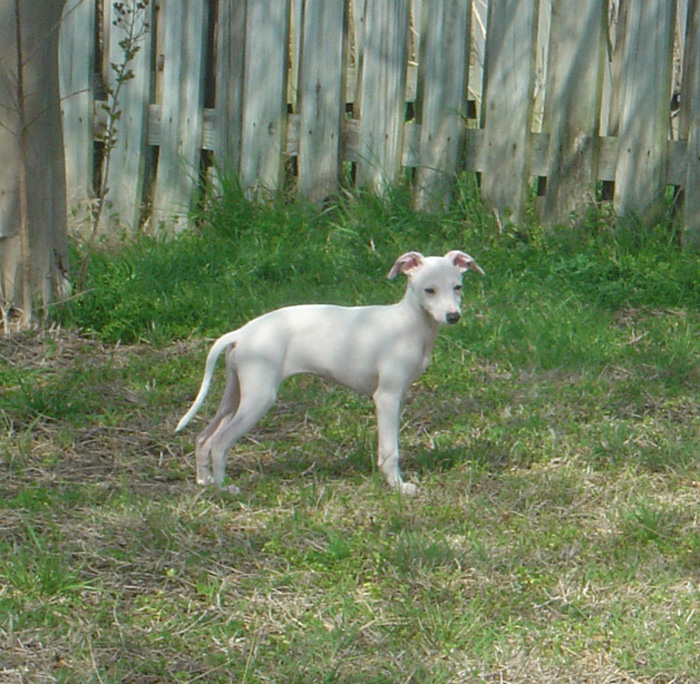 She's growing. These below were taken 4/11/11.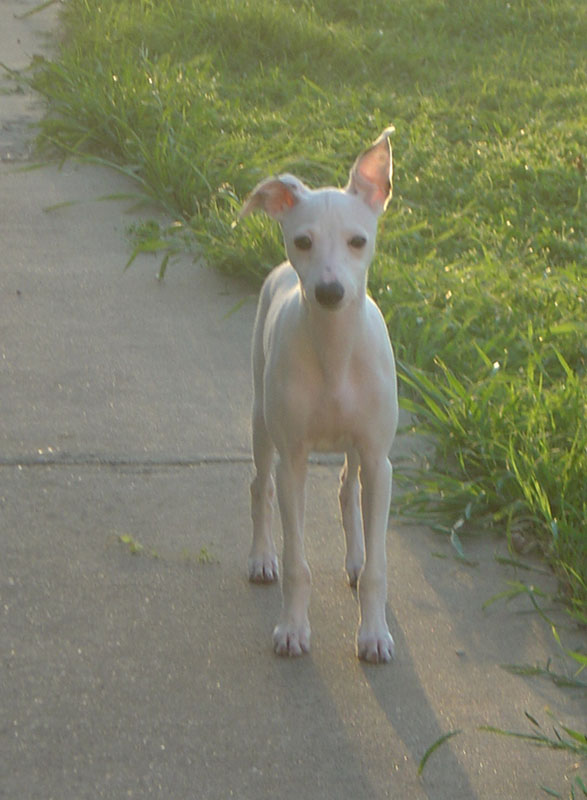 Ms Jadis who ALWAYS wears her ears correctly, was caught with one on silly!!!!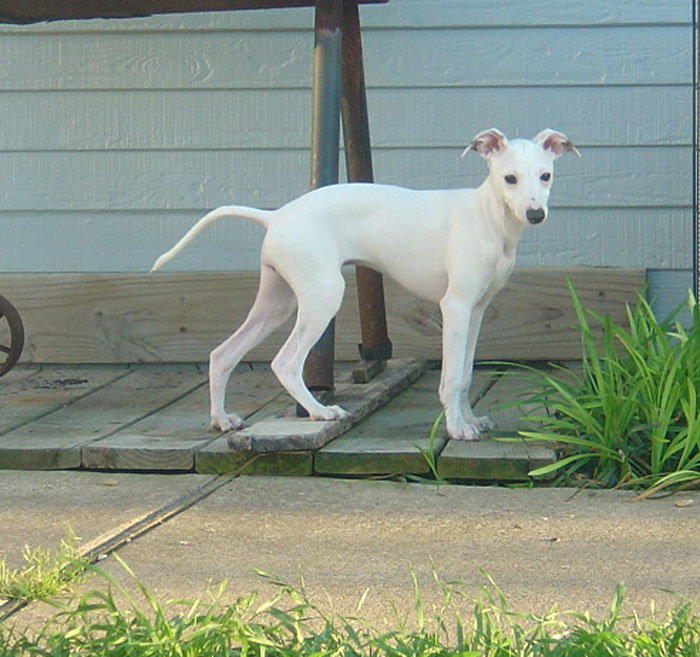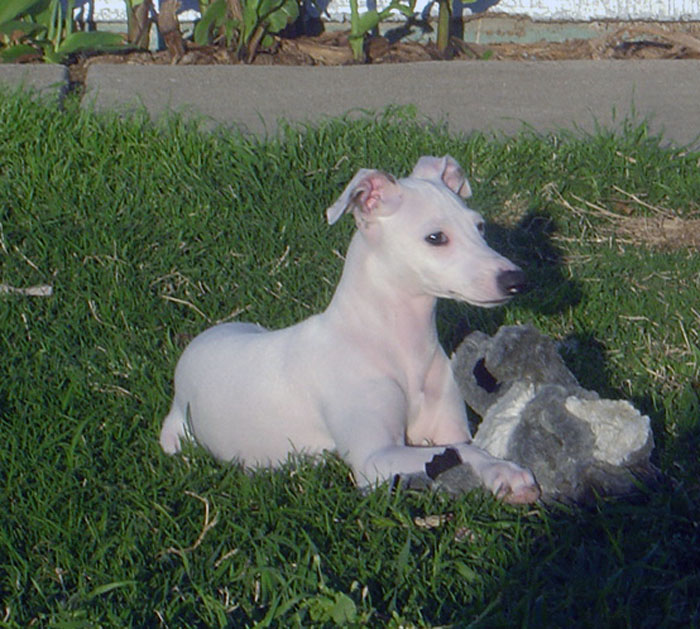 Elegant teenager!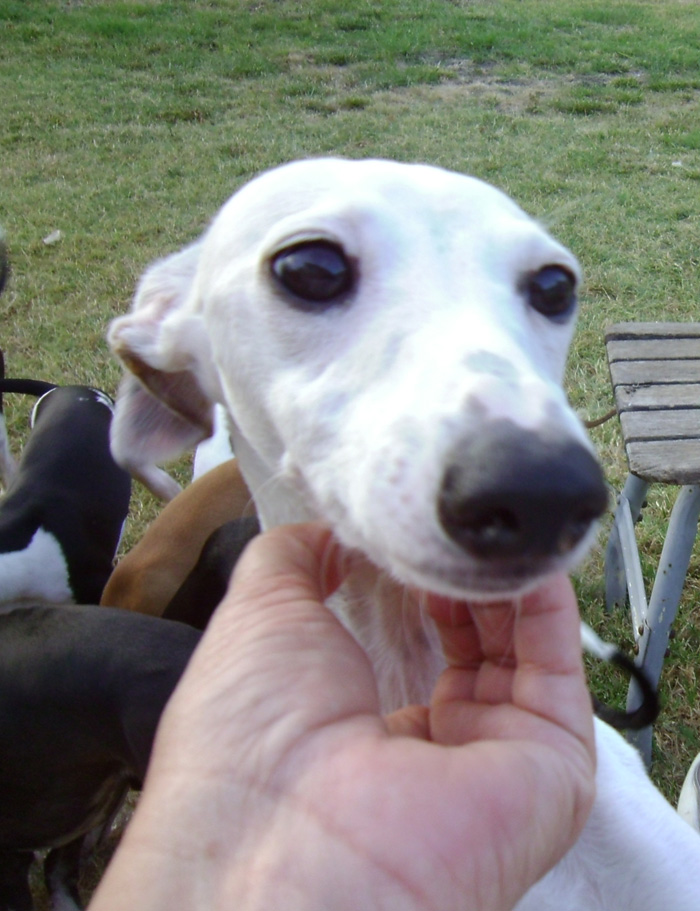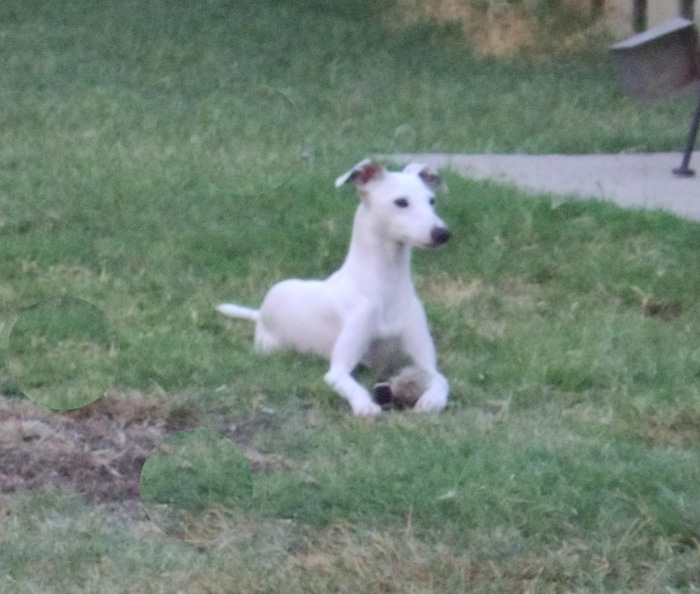 Last updated 5/21/2012