Jill & Dusty puppies are 10 weeks, and going home!!!!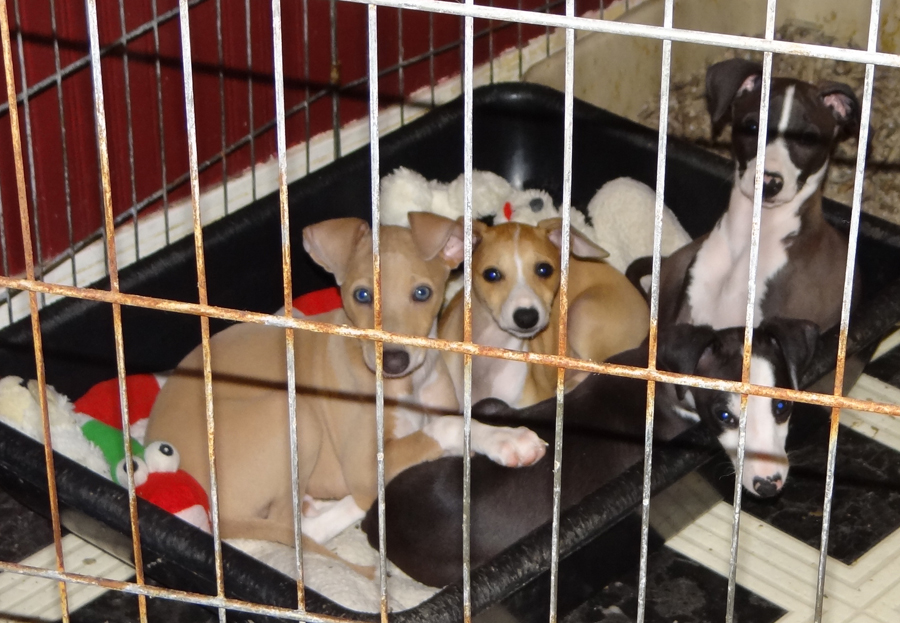 Aren't we CUTE????? L-R Cruz, Lenox, Wizard & Canon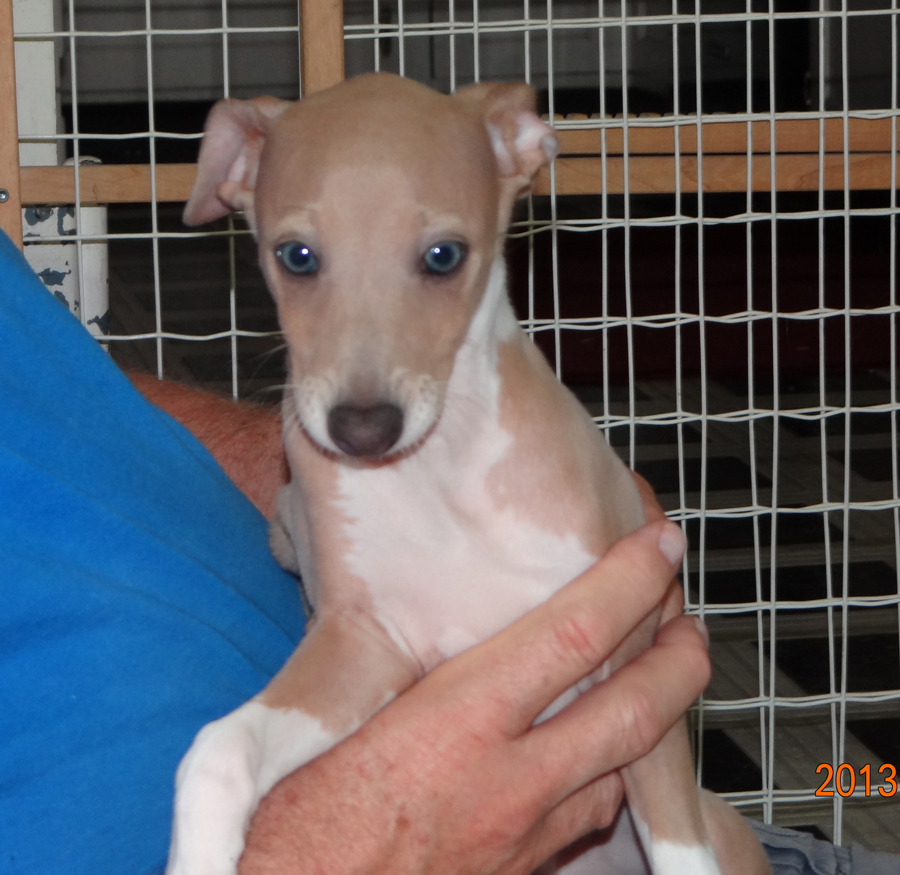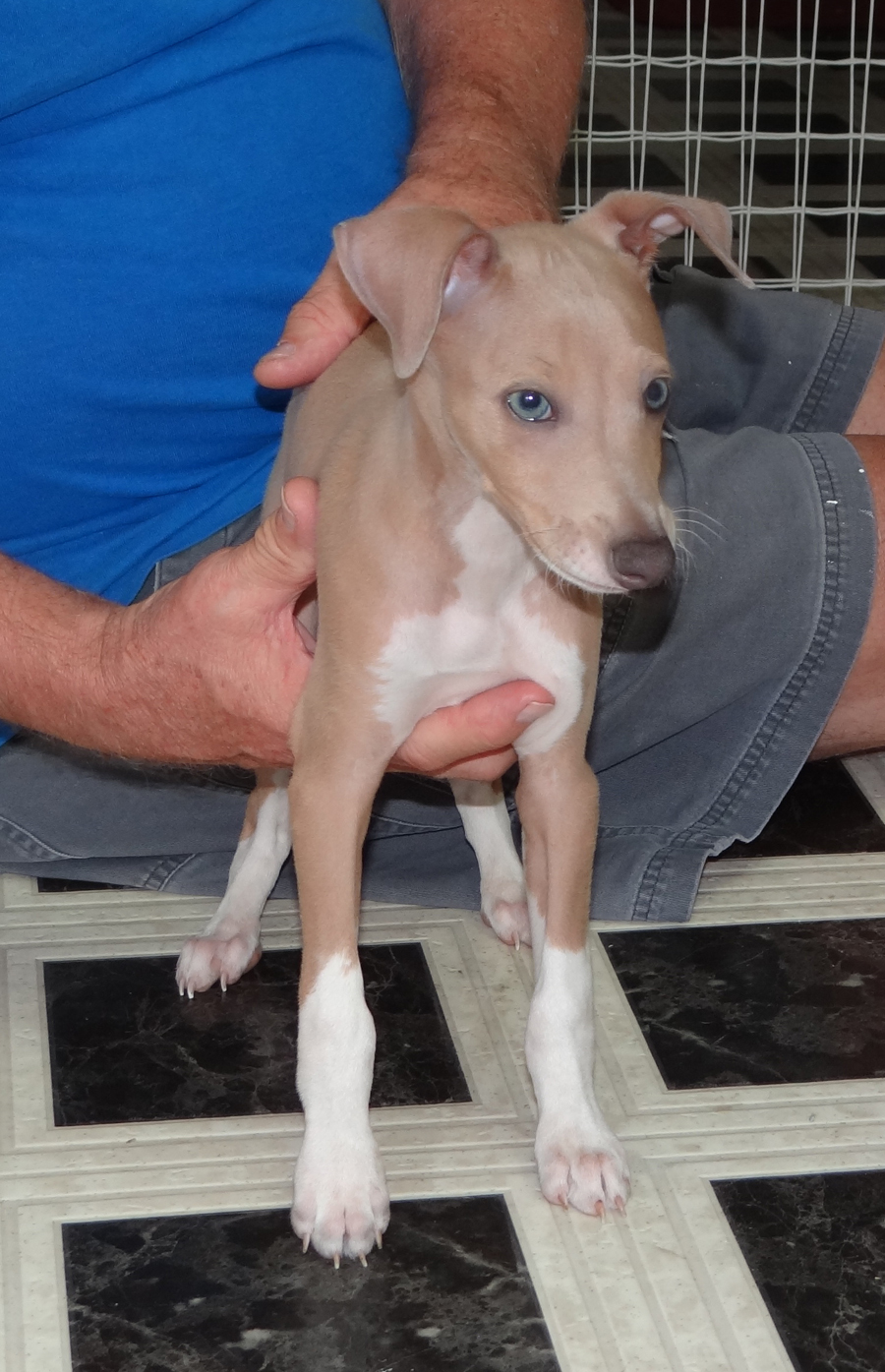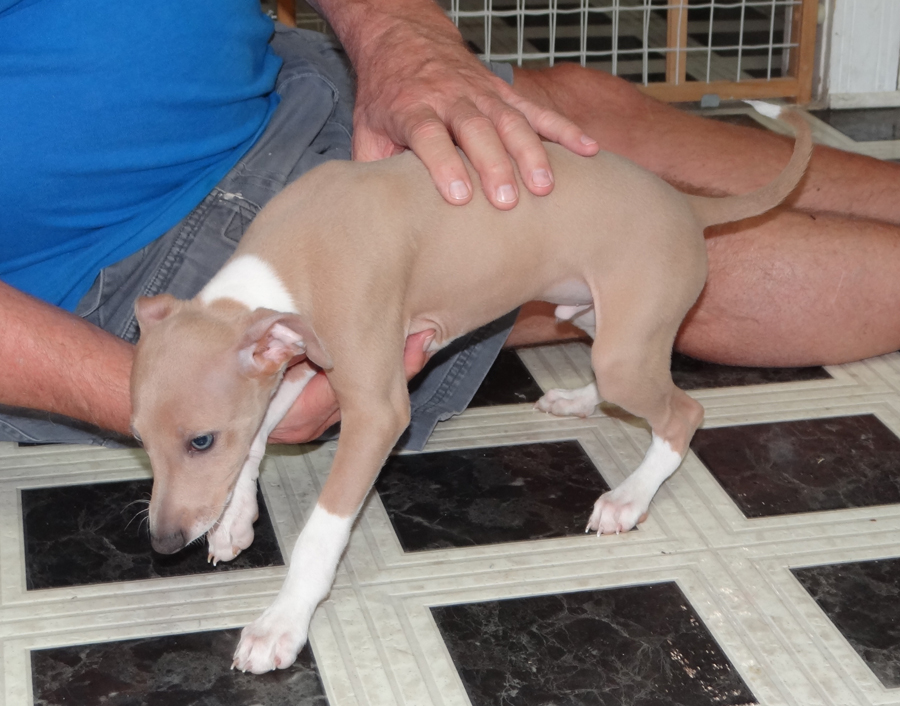 SWEET SWEET Cruz is such a good boy. He's on the way home with Bob and Norene. His new name is Nico. We'll miss this little guy.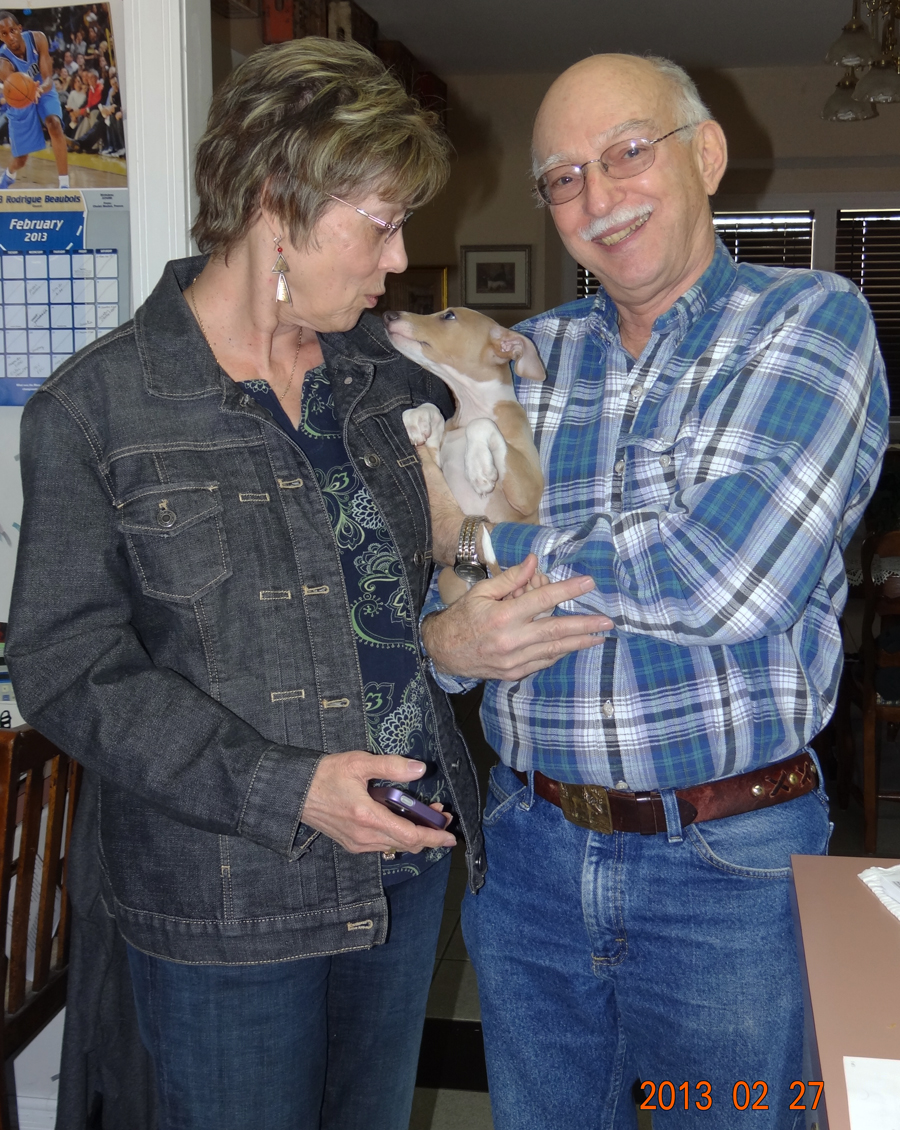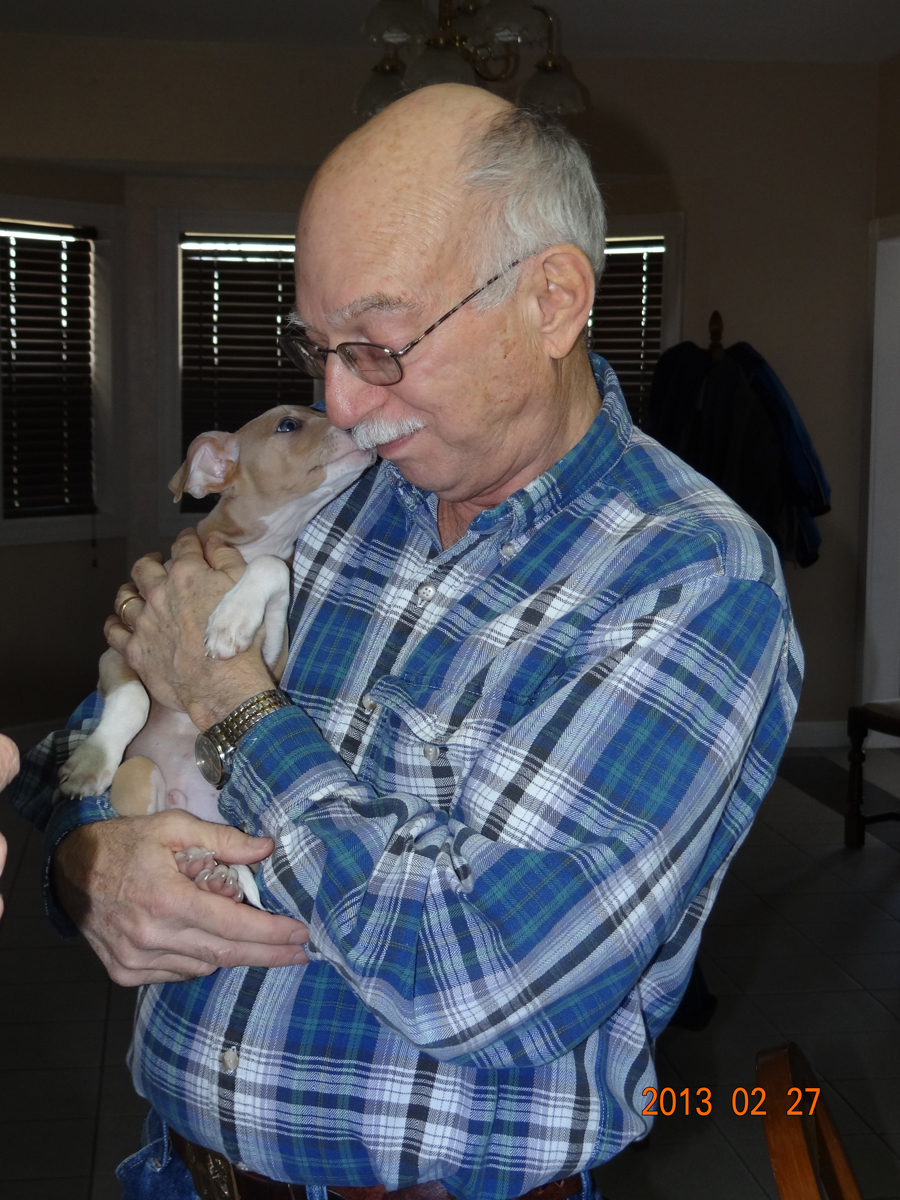 He already loves his new mom and dad!!!!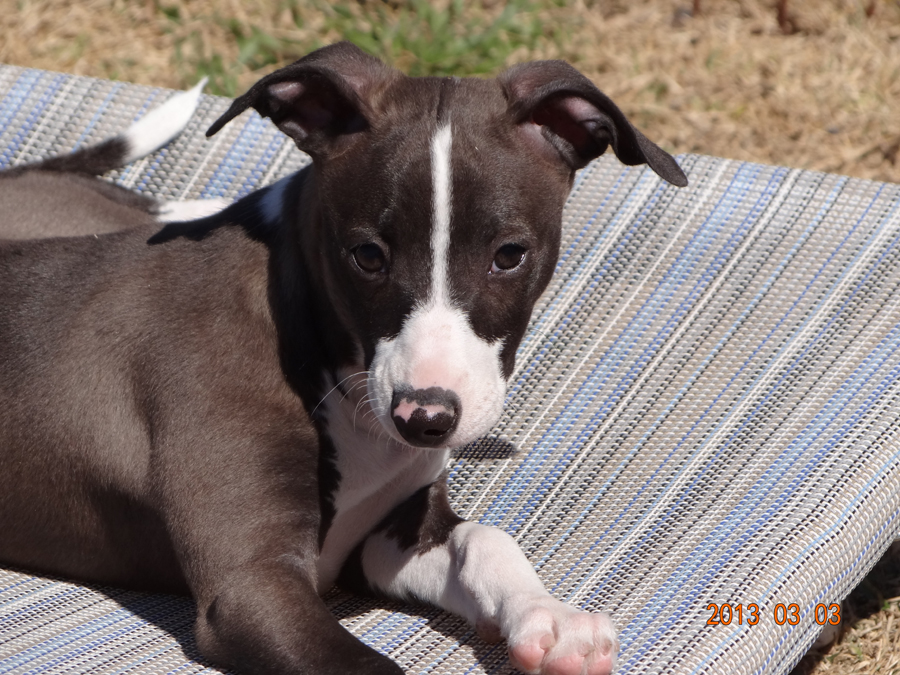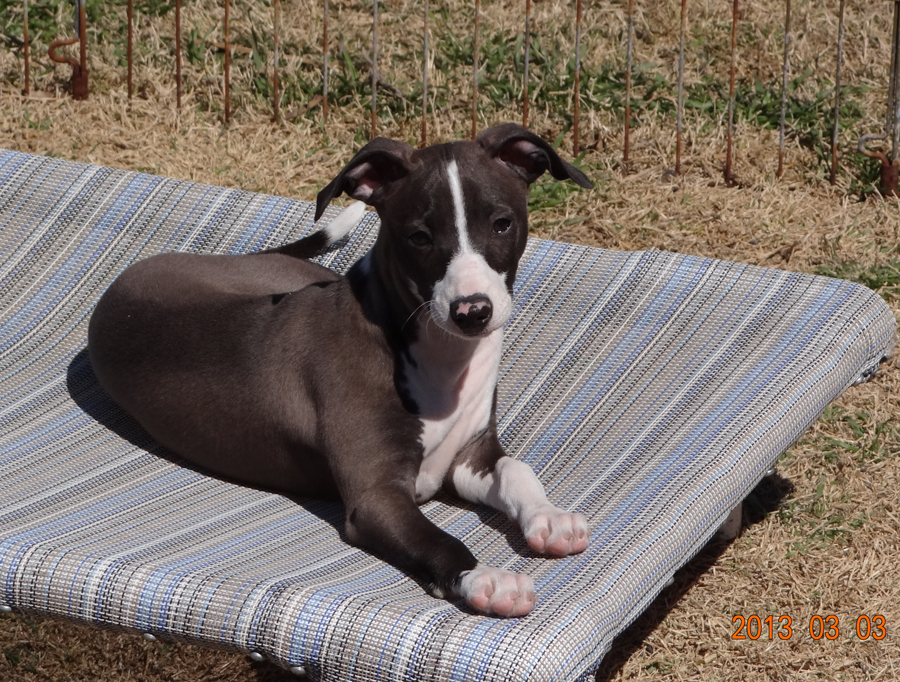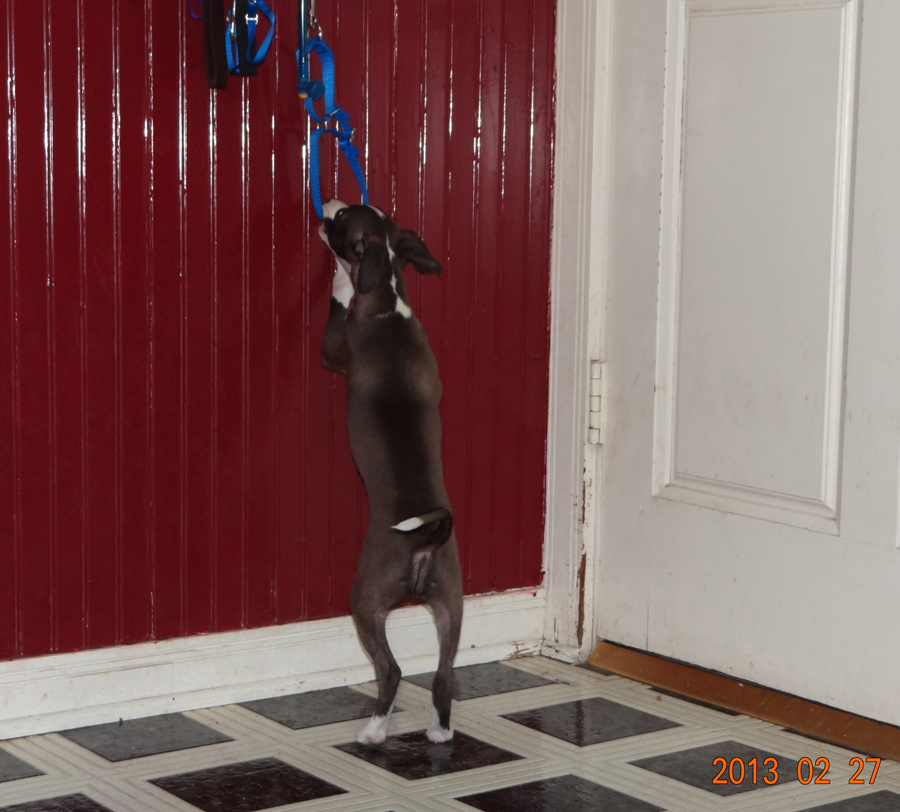 Canon IS the adventurous instigator!!!! He wants a lead....can almost reach it.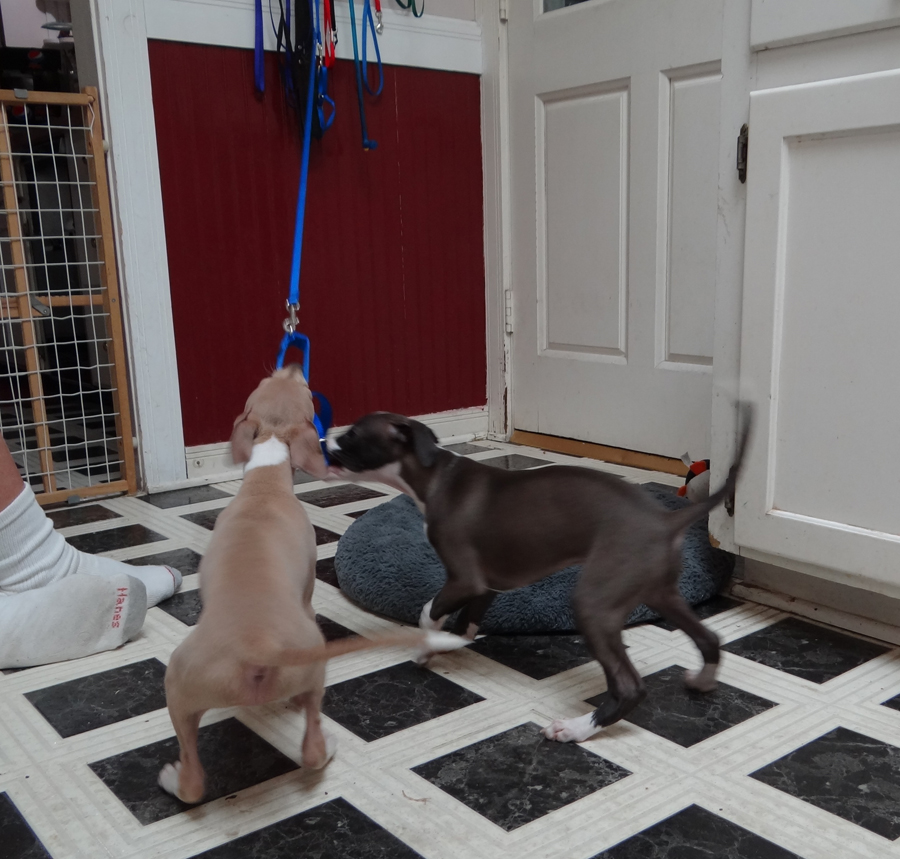 Gets Cruz involved in tugging once he has reached it.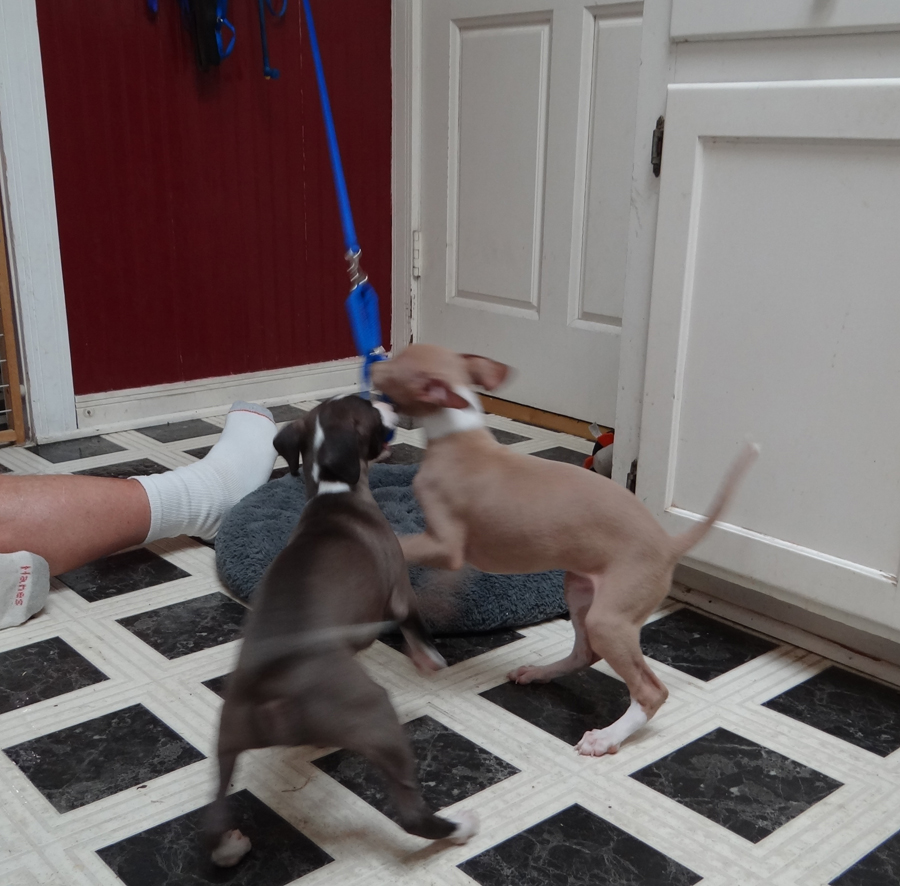 The boys tug until they GET this lead!!!!!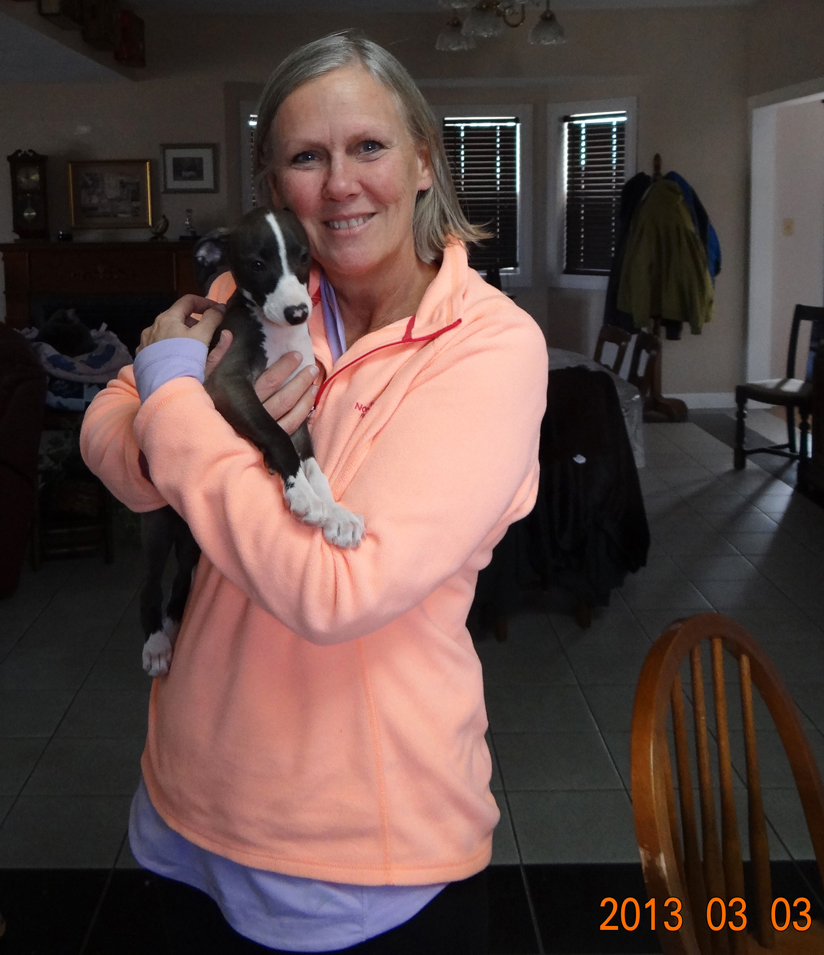 Canon leaves for his new home with Sharon. He'll be living with brother Hank from the last litter.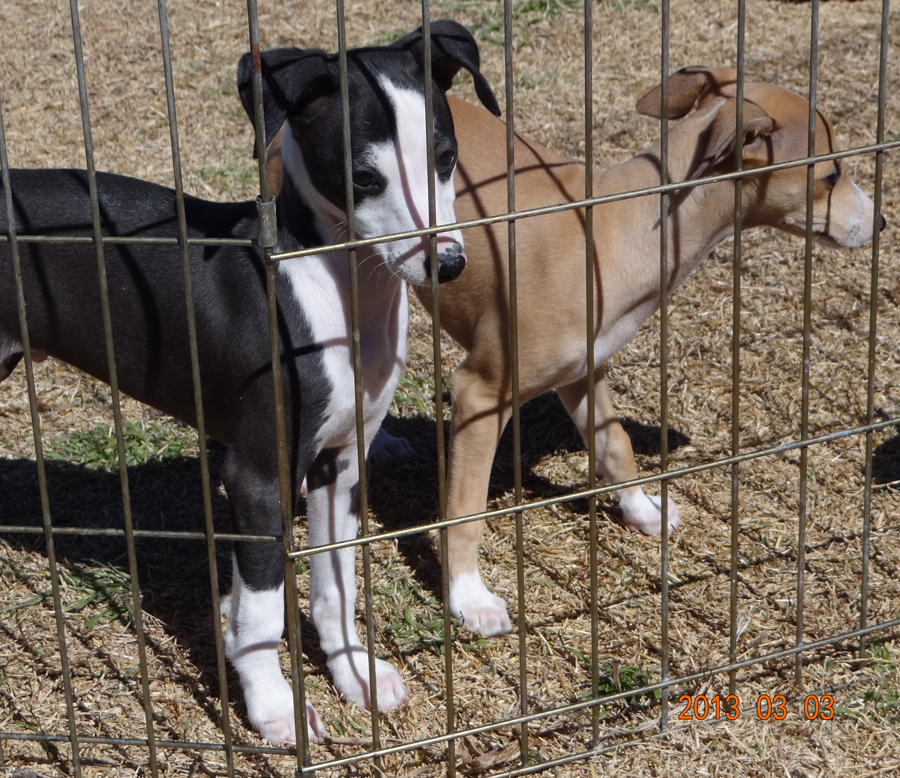 The KEEPERS! Wizard and Lenox will live here at Azygous for awhile to grow up and see if they will be in the show ring.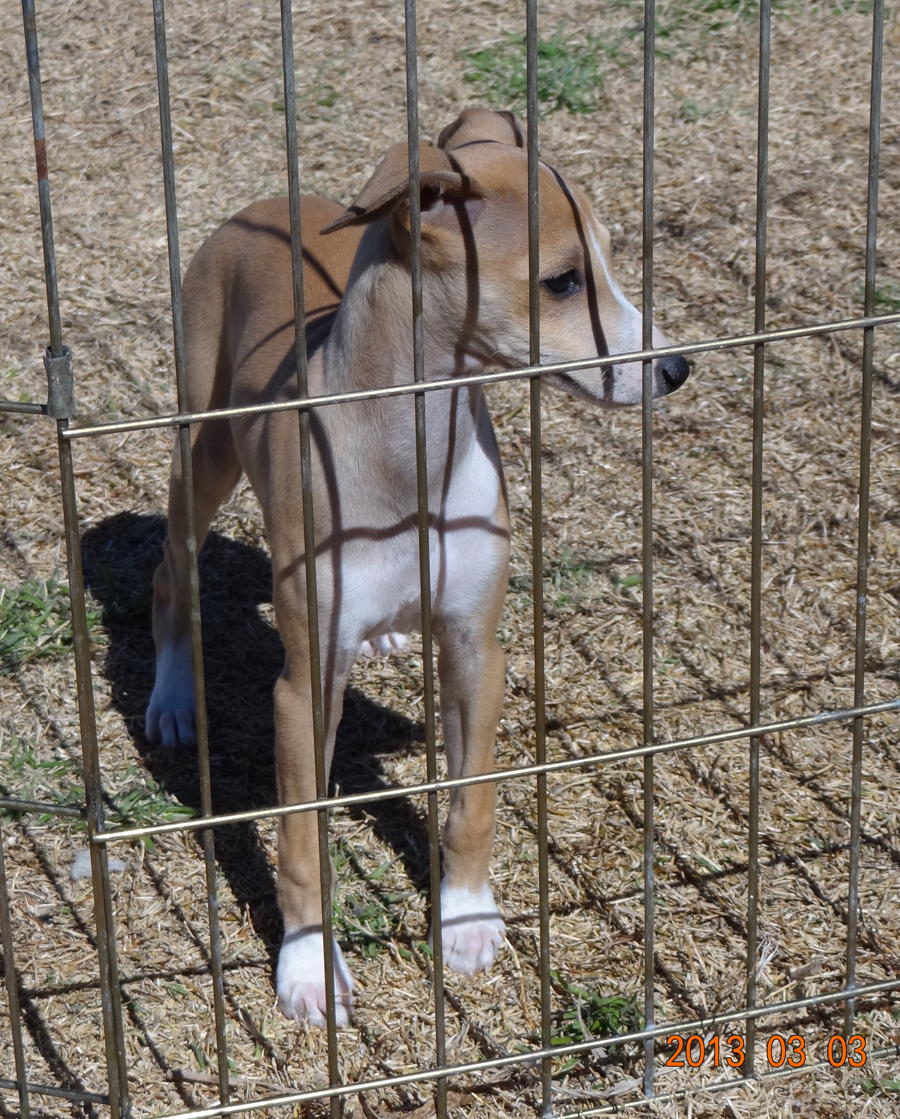 Azygous Dreams of Fireflies. (Lenox)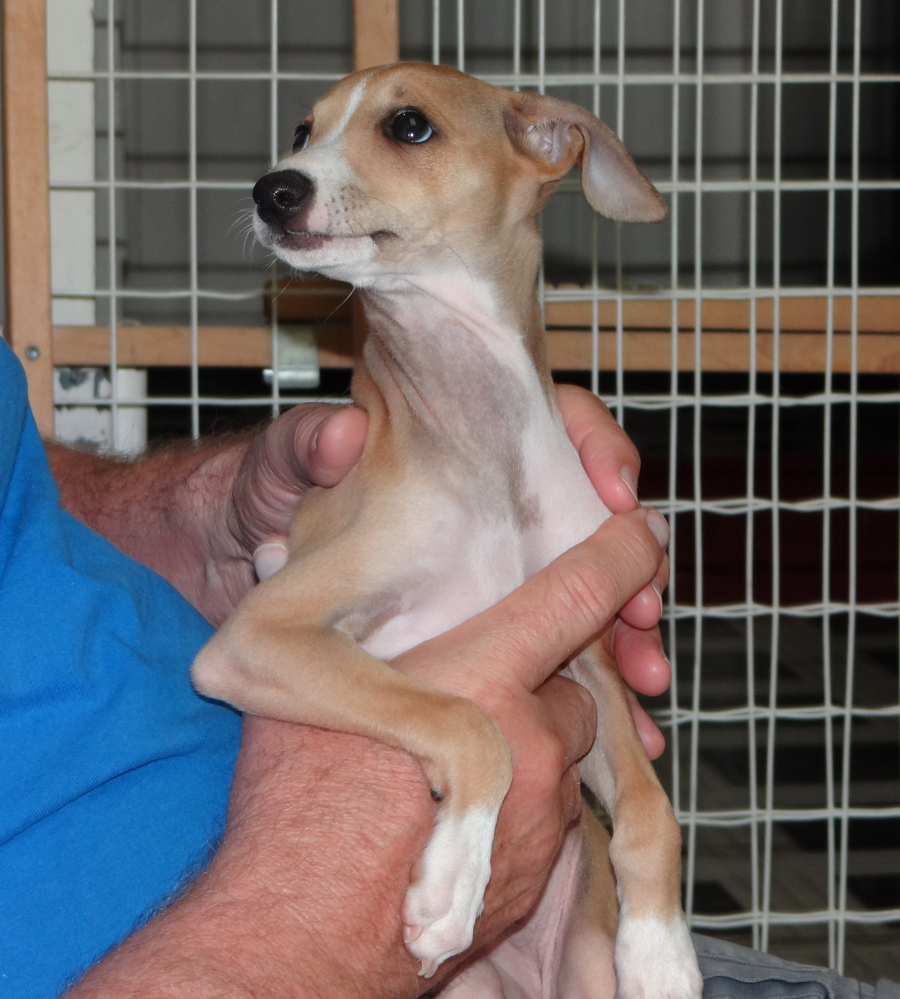 Lenox ADORES her daddy!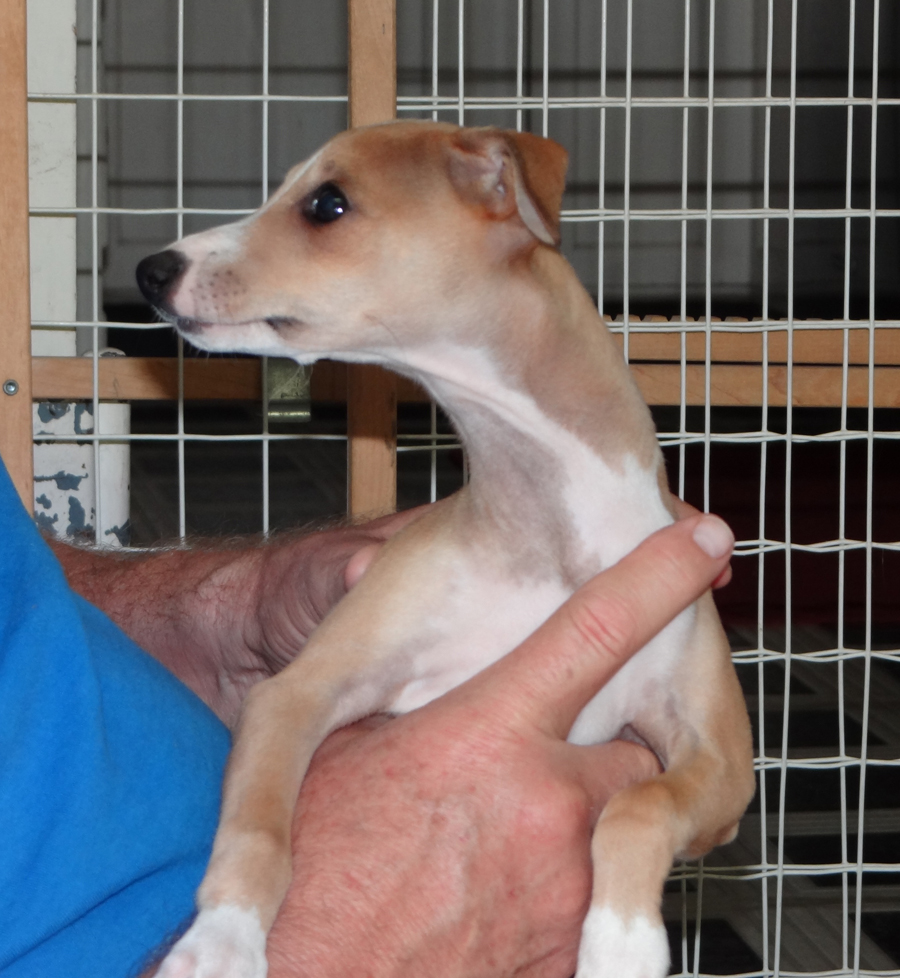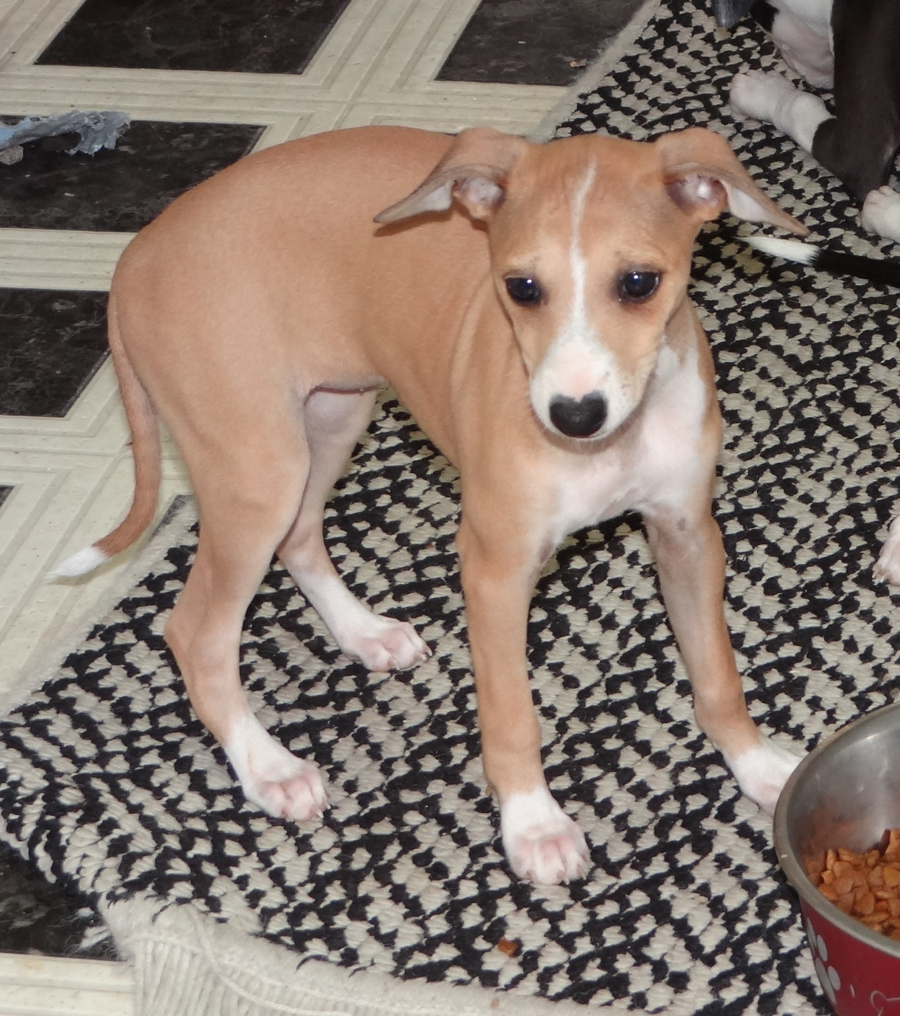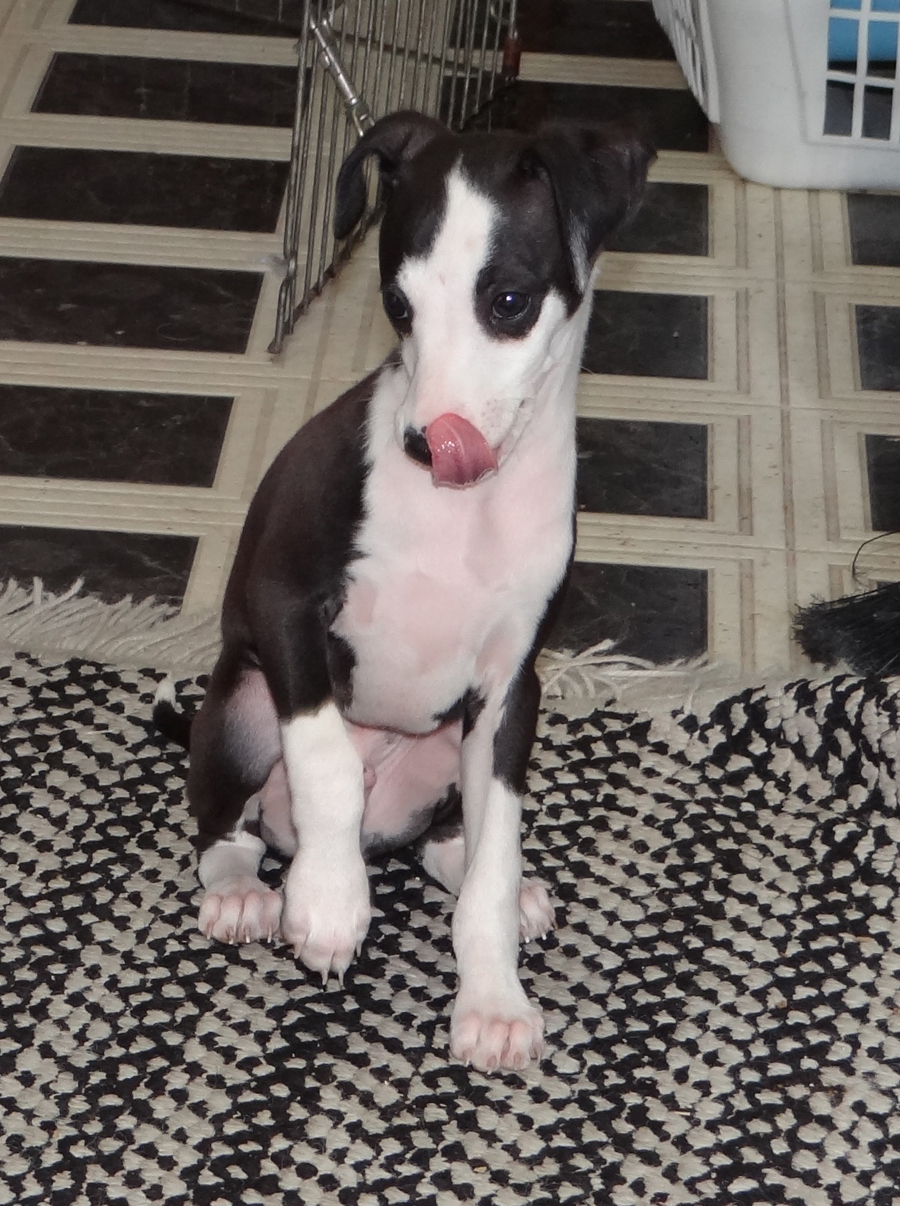 Wizard likes to BITE.... my sleeves, my fingers, whatever he can find! Here he is contemplating what to eat next!!!!!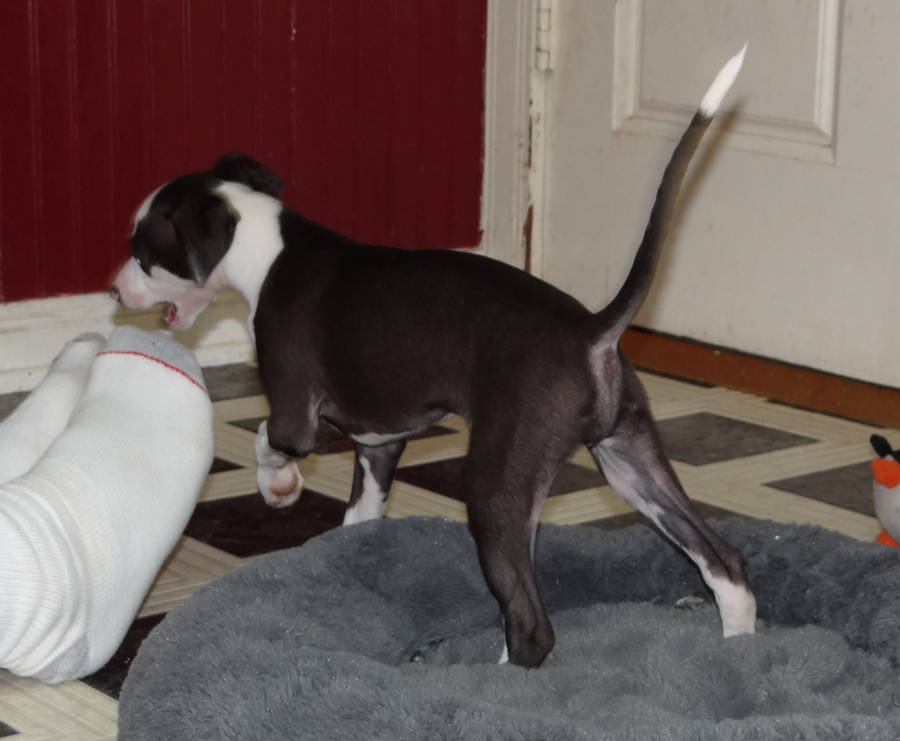 Yep, dad's toes look yummy.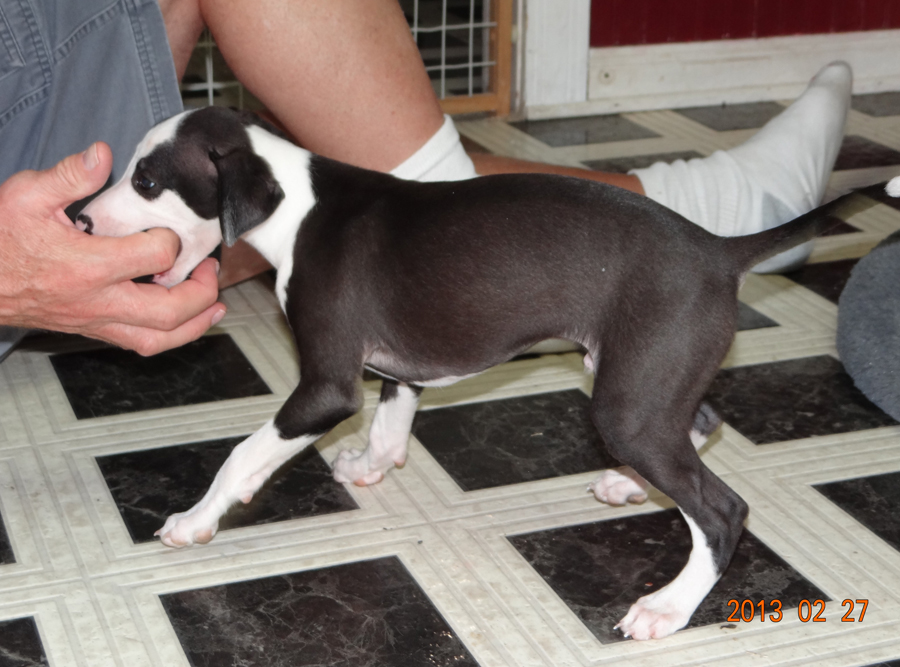 Ok, fingers will do!!!!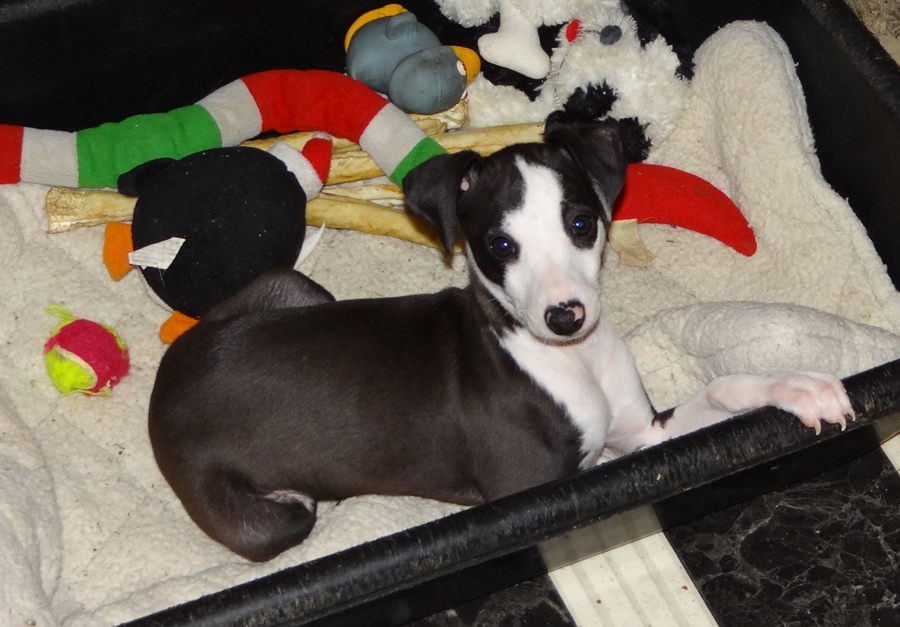 TOTALLY innocent!!!! He's really my sweetie!