Viva's Homecoming Queen Azygous
Ch. Logos Bought at a Price x Viva's Splendid Arrangement
"MacKenzie"
MacKenzie tried her time in the show ring, but really didn't CARE for it. She wants to take after Eevee and become a Princess instead. I tried to tell her that Eevee had to show first, but Mac would have no part of this. She is just a love to have around. She has the most beautiful neck and front that I could ask for. She is a wonderful girl, very colorful with lots of flash. She is easy to live with and is pretty to look at as well.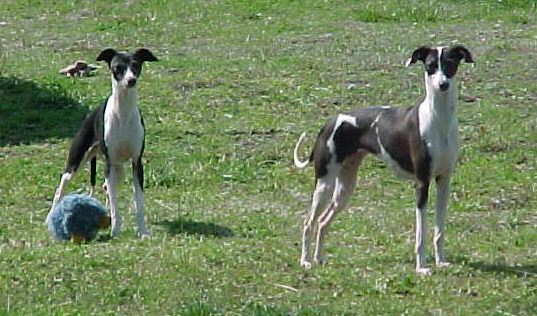 MacKenzie is on the right. She was playing with her buddy, Azygous On Angel's Wings.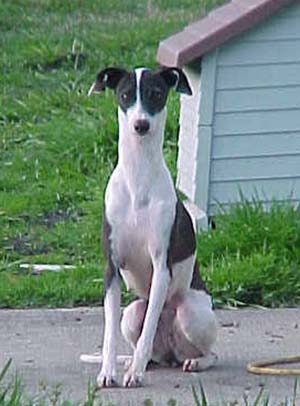 Mac has the nicest neck on any IG around!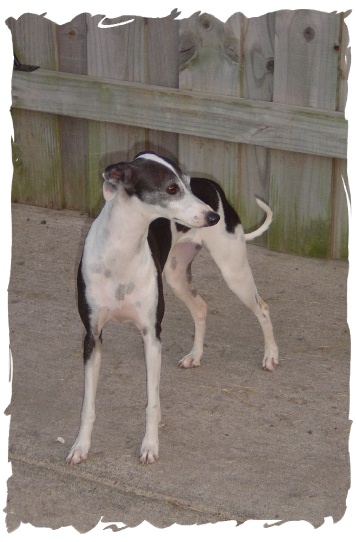 Taken 6/1/06
MacKenzie is now in her new home, being a couch potato extraordinaire. She and Bethany live together now, in the life of luxury! Thanks to their new mom and dad, Joan and Bill!!!!