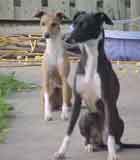 Champion Azygous Cocktails-N-Dreams
(Ch. Viva's Tracery x Silaos Boni Moni)
D.O.B. 1/26/2000
Andi below at 13.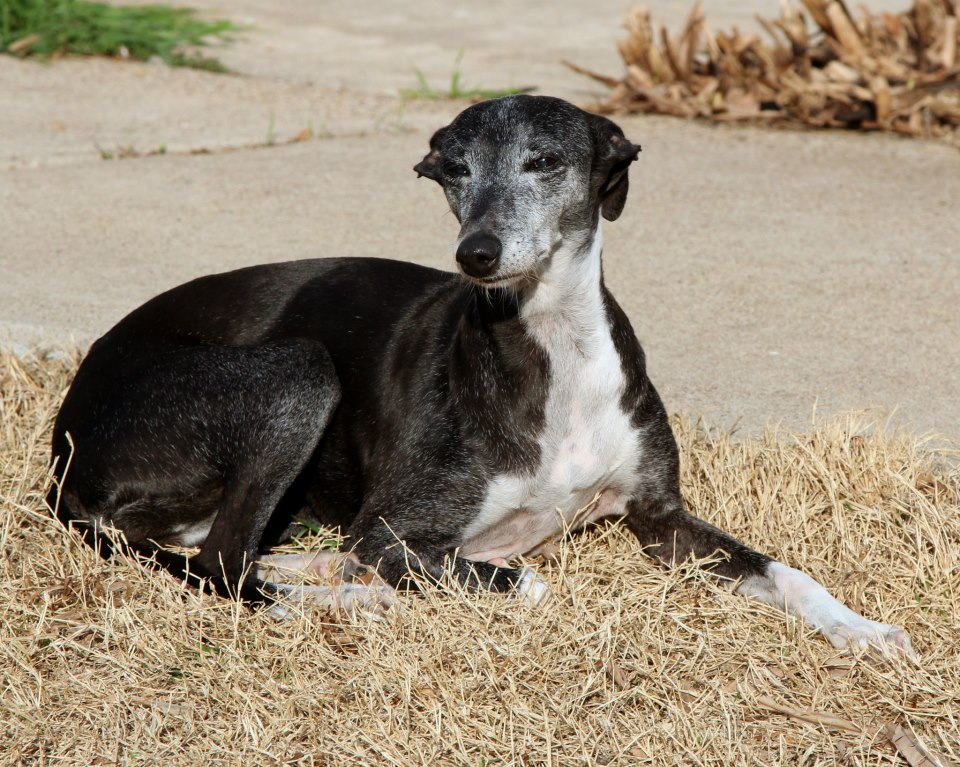 Andi in her prime during her show career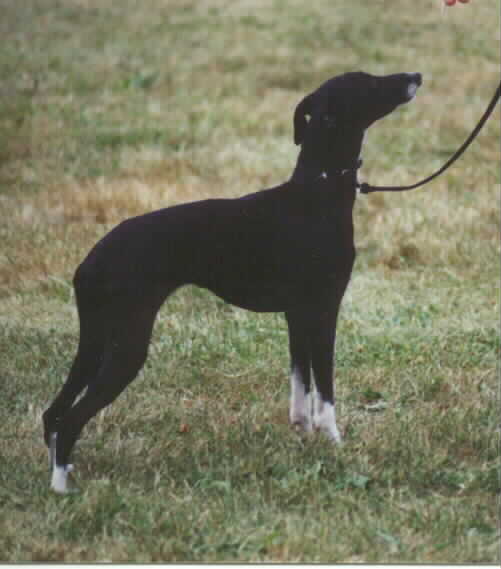 Andi is one of the most favorite IGs at Azygous. She was born Jan 26, 2000, here at Azygous. She is seal/white, although she looks as nearly black as an IG can look. She was a dream to show, and more fun to live with. Her father is a top producer.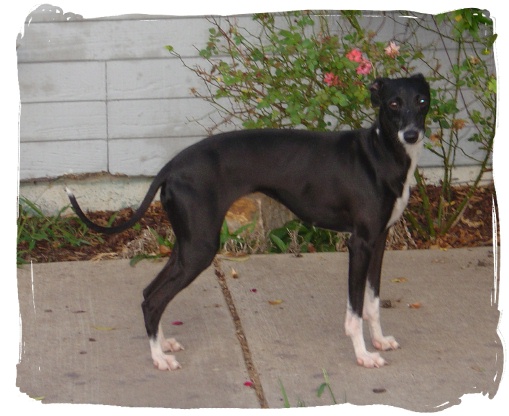 Taken 6/1/06, she's STILL beautiful, and Cerfs clear.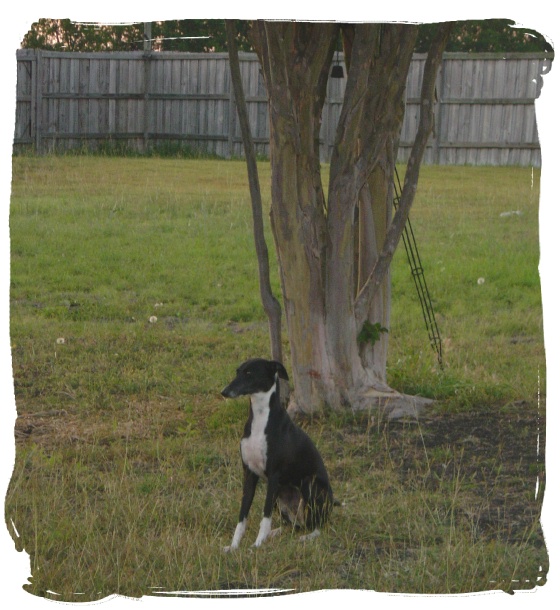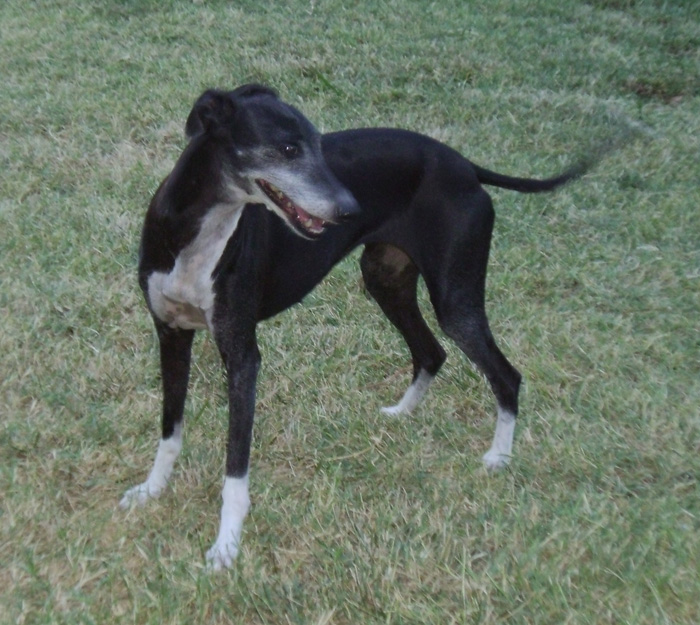 At 11 1/2 years old, Andi is still going strong. She's a wonderful, WONDERFUL dog to live with!!!