At Azygous IGs, we are striving to create a healthier, happier Italian Greyhound. We are a hobby kennel (no kennel, actually, the dogs live in the house with us) that only breeds a litter occasionally, so we will not have puppies listed for sale at all times. We show our dogs, and those that are quality to become champions, may be bred after they turn 3 years of age. None of our females are bred more than 2-3 times, ever, and all pets that leave our house leave as spayed/neutered dogs.
Check out what we will have here in the near future. This web site is always under construction, but will have photos of our champions, as well as our upcoming kids. Thanks for visiting. If you want to contact us, write to azygousig@aol.com. (3/3/2013)
Aren't they CUTE???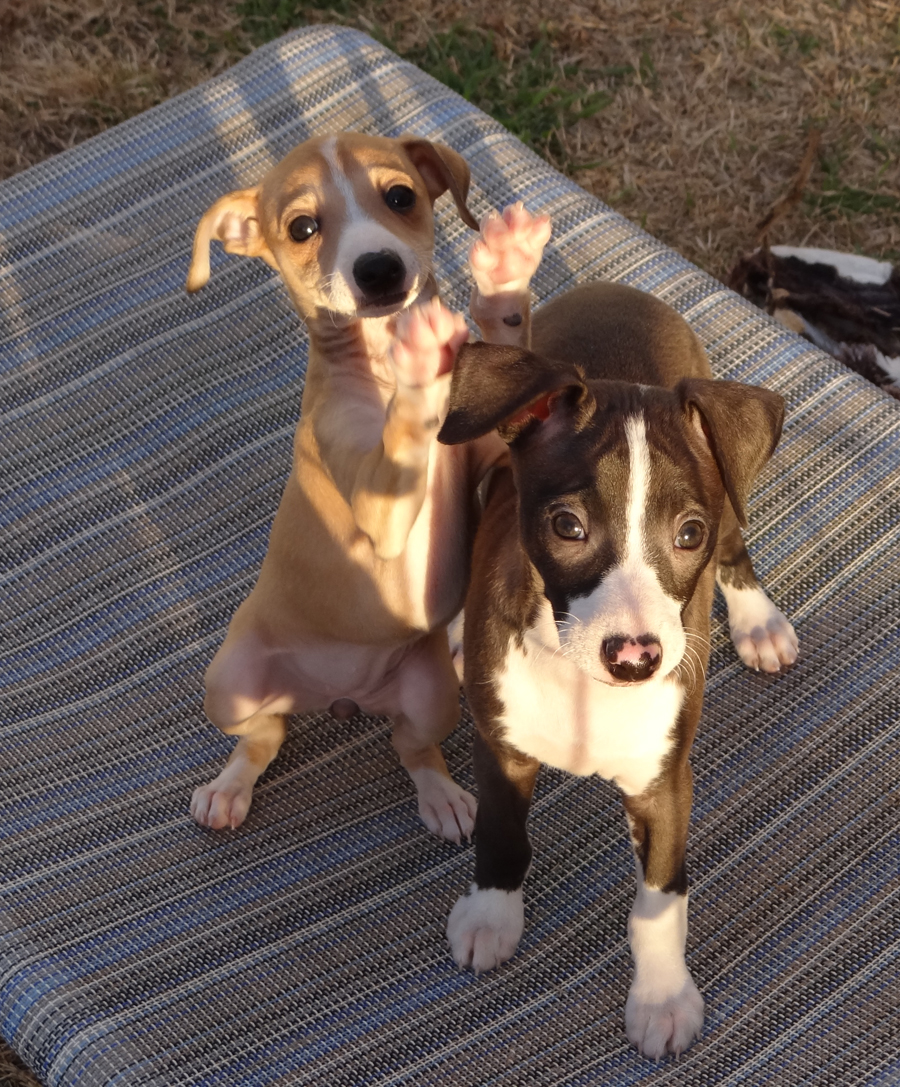 PUPPIES born 12/23/2012.
Ch. Ima Justa Muskrat'N Moonstones x Ch. Azygous Lorenc Sweet-N-Spicy
(Dusty x Jill)
THANK YOU CESE!! (Dusty's mom).
Can you believe they're FIVE weeks old?
I MISSED POSTING 6 WEEK PICS!!!
Champion Dogs at Azygous
Upcoming show hopefuls
Riley
Couch Potatoes
Rocco
Other Azygous kids not living at home any longer.
AVAILABLE DOGS (updated)
RIP Sabbath (Ch. Logo's A Day Of Rest)
RIP Addison
AZYGOUS ITALIAN GREYHOUNDS
Debbie and Jim Fuxa
Rockwall, TX
AzygousIG@aol.com
972-771-1217
Thanks so much for visiting.
SITE UNDER CONSTRUCTION. Last updated (a little !!!!)1/1/2013